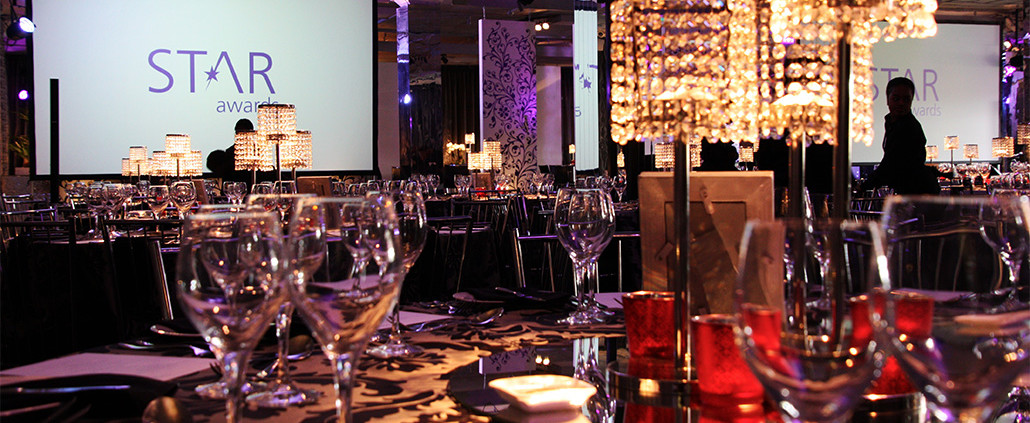 Want to know how to plan an awesome year-end event or function? From our experience, here are some tips and guides that we think will help!
What makes the perfect year-end function? With the end of the year looming, and the excitement of the festive season ahead, we question what is needed to make a superb, organized and memorable year-end function in order to make everyone's life a little bit easier!
Planning an event yourself seems like an overwhelming task, and in many large scale functions that is the case. We sat down with our specialist eventing team to create an "event guide" to assist you. By following everything on our list, we promise it will make planning this years function a lot more bearable and make your event an ultimate success.
Why have an event?
Well the answer is simple. It's to celebrate the past year's achievements, whether a private or corporate function, the goal should be the same. This shows company employees that their hard work throughout the year is valued. Having an interactive event can boost morale and productivity of your employees in the coming year, working as a team building exercise to some degree.
We suggest the following tips on organizing the perfect event:
Create your own timeline or check-list for the event (You can use ours as a Guideline). Planning in advance is key, it will leave you with enough time to develop a budget, location, theme and menu etc. This way, things don't get left out or forgotten, by doing things over a time frame you won't be left trying to organize everything at the last minute, a week before the event.
Set a realistic budget
The second most important thing you should do is find out exactly how much you are allowed to spend. That way you'll know exactly how much you have to spend on every aspect of the event and if you are able to afford extra's like party favours or thank you gifts.
When

Start planning early. From experience with our own venues we know that they tend to get booked up early in the year, so if you have a certain venue in mind book it ASAP. Deciding on a date is also very important, a company has a year-end event to say "thank you" and show appreciation to their employees, therefore the event should occur before majority of employees take their annual leave or before the company closes.
The best time for this is before the 16th December, however it will vary from company to company. Investigate the cost of hiring the venue and what this includes, such as wait staff, a bar and things such as tables, chairs, crockery and linen etc.
Tip: Plan for bad weather. When planning an event well in advance, we forget about the weather. Our coordinators are always sure to have a back up plan for any type of weather that may be experience on the day.
Where (Venue)
The location of the function is almost as important as the food, it adds character and atmosphere to the event. If your employees enjoy a relaxed and trendy spot, venues such as The Tin Factory (Click here), Maboneng or Braamfontein are ideal areas, but if you are a corporate establishment you are most likely going to opt for a hotel or 5 star restaurant in Sandton or an area that allows for true "customization" such as Summit Acres (Click here)  . You can choose between a local or destination venue. A local venue is in a location that is near to your office, making it easy for your colleagues to reach the destination. While a destination venue, usually a hotel, allows everyone to spend the night and party to their heart's content. Once you have decided on a venue, do a thorough walk through to make sure it is absolutely perfect.
You should also keep in mind that its always best to provide transport to the employees as not all of them will have their own vehicles to get there. An easy way to do this is to provide buses or mini buses, or if the company has their own company cars that can pick up employees from the office and bring them back afterwards. If you're not providing transport, consider promoting lift sharing schemes where several employees can travel together to save on petrol costs.
Tip: We recommend that you secure your venue at least 2 months prior to the event, this gives you time to pay a deposit and change your mind if your RSVP's are less than you expected them to be.
Theme
Themes are always a fun idea, they take you away from the work environment and create ice breakers, allowing colleagues to socialize without wanting to talk about what goes on in the office.
Many items need to be considered when choosing a theme such as menus, venues, dress codes and decor etc.
When deciding on a theme, try and make it as different from the work environment as possible i.e. if you work with Chef's do not have a year-end function that involves food, therefore no cook offs etc. from our experience at least. A theme that doesn't correlate with their work environment allows for excitement, relief and gratitude.
It is also best to keep the theme simple and easy to work with, you ultimately don't want your colleagues to spend too much cash on finding an outfit. Remember to allocate money in your budget for decor that will go well with your theme. If you have a rustic theme, it means minimal work for you as the planner. Beers in barrels filled with ice serves as a perfect bar and a cheeseboard on a wooden table is a perfect starter.
Tip: We like to create an atmosphere that transports our guests to a different world –  by carrying  the theme throughout the entire event, from our food to décor, to what our waiting staff wear.
Guest List
Your guest list determines many things; the amount of food that will be served, the type of service, the amount of service staff etc.
Ensure that your guests RSVP 6-8 weeks prior to the event. This allows catering companies to secure numbers, hiring the venue to make sure it can hold the amount of people rsvp'd and if not, you will have time to find an alternative one.
Guest lists also help with budgets – you base your budget on the amount of people you invite or you invite the amount of people based on your budget. Its also important to mention on your invitation if partners or children are invited too.
Tip: Allow guests to RSVP with dietary requirements or if you decide on plated service, allow them to choose their meal on the invitation (no more than two choices).
Catering & Alcohol
When deciding on a menu or catering, make sure you're fully aware which of your colleagues eat what. This will make your colleagues feel special and remind them that they work for a company who cares about their needs.
"One cannot think well, love well, sleep well if one has not dined well" – Virginia Woolf
Guests are known for forgetting floral arrangements or the types of chairs they sat on but they will always remember the food served, especially when the food is as good as ours. Food is one of, if not, the most important element to the function
Picking a catering service is never easy, it involves tastings and dietary requirements and so much more than just closing your eyes and picking a menu. This is why we encourage our clients to meet with our event coordinators beforehand to tell them their vision and allow them to propose ideas.
Always schedule a tasting. You can read a menu that sounds delicious, but how many of us common folk really know what "dauphinoise potatoes" are?
Drinks? Guests like to be welcomed to an event with a drink – if you have a theme, this is a good place to enforce that theme and if not, wine and juice works excellently.
Make sure you have the most common drinks available and keep in mind that not everyone drinks alcohol so you will need to have some interesting non-alcoholic drinks available as a simple soda no longer suffices.
Tip: Do not skimp on food or booze, rather have excellent food and free booze than a black tie event in a 5 star hotel that everyone has to pay for.
Team building activities
Make it interactive! Make sure there are a bunch of fun things planned to keep everyone entertained. You want your colleagues to feel united and remember the sense of camaraderie long after the event is over.
Décor
At the moment one of the biggest décor trends is bohemian-industrial, this means lots of colours but minimal décor. The trends leans towards geometric shapes, busy patterns, black, white and organic/earthy colours.
If trends are not for you and you seek simplistic décor remember to use lighting to your advantage, good lighting can always set the mood to whatever you envision. We often use lamps, downlights or everyone's favourite, fairy lights to create a whimsical and relaxed environment.
Remember to decorate with flowers and plants. Greenery works well with the trending theme or use bouquets and arrangements as table décor.
Keep your décor consistent with your theme.
Tip: Less is no longer more, go all out and transform the venue into the environment you want it to be. But don't over spend on your budget.
Audio & Visual
If technology isn't your fortay, rather leave it to the professionals. Its always better to let the professionals handle this part when it comes to screens, microphones, speakers, lighting etc. This means less stress for you on the night and it gives you the opportunity to enjoy yourself too.
Arrange that the MC or presenters give you their documents a week in advanced so it can be tested prior and adjusted if they do not work.
Tip: Do not attempt to do this yourself, if you think programming an iPhone is difficult, try syncing headsets and microphones.
Invitations
Thanks to technology, we no longer need to send paper invitations through snail mail. A year-end function will include all the people on your email contact lists, therefore an e-vite (email invitation) is the most effective way to send an invitation. There are many websites that can help assist with this too.
Send year-end invitations out on the first working day in October or a month prior to the event– remember to plan the event before the invite is sent out.
Tip: there are some cool event planning apps that can help you throughout your planning process. This will help you keep track of your rsvp's and their meal requirements as well as what you have or haven't done on your checklist.
"Time has a way of catching up with you". This could not be more true when it comes to event management and we hope this guide assists those who need it. However, don't feel overwhelmed, you always have the OPEN Food Group's event management and catering teams at your disposal. Our team embraces the latest trends to provide a unique dining and event experience from small to major functions.  Click here for more info.
Our Event Checklist for You.
– Determine your budget.
– Pick a date & venue.
– Write up your guest list.
– Decide on a theme (remember that the event is meant to keep people talking for months, so don't hold back!).
– Catering (Pick a menu and have a tasting or a two, guests always remember the food they ate).
– Send out invitations and be stern with RSVP dates.
– Decor (Design a mood board to go with your theme, this will help with the décor).
– Plan the entertainment and activities.
– Contact audio & visual professionals (don't forget the information from the speakers or master of ceremonies).
– Contact suppliers for waiters, hiring, florists, bars, glassware, cutlery & crockery, etc. (Keep in mind that October through to January is a busy season for event companies and you will need to book in advanced).
– Once guests have RSVP'd make sure all suppliers know your final number so they can place orders accordingly. (Do not forget to inform caterers about dietary requirements).
– Arrange transport for staff.
– Make seating/ table arrangements
– Create a full itinerary to manage the event on the day.